"#1 in Google... in LESS THAN 2 Weeks!"
I've been using Linkpipeline for over 5 weeks now and I wanted to say it gets 5 stars from me. The system itself is very clever and very smooth. No glitches. The system is very simple.More importantly Matt, I already noticed movement in rankings for my clients' sites. One client last week went to # 1 in Google for a local keyword with a new website we designed for them LESS THAN 2 weeks after I started using the Linkpipeline service!
The previous competitor company that had been at # 1 had been there for 6 years! NOT ANYMORE. My client couldn't believe it! I've already had further success with others as well.
- Steve Hartley (CEO of a UK-based SEO consulting company)
"Indexing time cut in HALF! My URL's have been steadily moving up the SERPs!"
Linkpipeline has been a major part of my SEO toolkit since I was introduced to it 6 months ago. I used it exclusively to get all my tier 2, 3, and 4 links indexed. What good is link building if you don't get your links found in a timely manner, right? Since I have been using Linkpipeline, I have seen my indexing time cut in half and my targeted URL's have been steadily moving up the SERPs

- Anthony D. Gary
"... Now Ranking in the TOP 5 (of Google)!"
"Matt, in the past couple days after using Linkpipeline to index the pages I've been building links to for one of my clients, their rankings quickly went up by an AVERAGE of 7 spots!
Many of them went from page 2 to page 1, while others are now ranking in the TOP 5 for their keywords! This is the ONLY new thing I've done, and the only thing I have used to index the site with! When comparing my start date of Linkpipeline to the ranking changes, it corresponds exactly!"
- Jodi Wheeler (Local SEO consultant in San Jose, CA)
"...Went from nowhere in Google to
now Ranking #1!"
I've used this for many of my websites and links. One of them just went from nowhere to be found in Google to now ranking #1. And I literally got MORE traffic than I could handle. I highly recommend Linkpipeline along with anything else Matt Callen offers.

- Monique Burris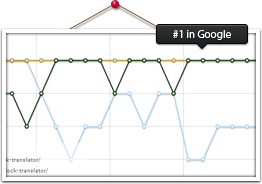 You can't just build links to your money sites and stop there, thinking that your sites are going to instantly rank higher.
In order for Google to reward you for having more links and rank you higher in their results, Google must actually KNOW those links exist... otherwise, they'll never think your site is important, and they'll never rank your sites high.
What we've done is we've created a brand new system that will get Google to naturally notice the links that you've been building, and start pushing that link juice and ranking power to our websites.
And LinkPipeline will do this for you 100% automatically. Our fully automated system will get your links quickly indexed for you.
All you have to do is plug your links into our "pipeline" and we do all the rest by automatically building links TO your links... strengthing the power of the links that you've already built, indexing those links, and giving you a faster, higher, and more stable ranking increase in Google.


LinkPipeline was built for ALL internet marketers, of all levels. Not just those that are already making a killing online.

Unlike other linking systems out there, you don't need to be a techie genius to use it. All you do is Add your links to LinkPipeline, click Submit, and we do the rest.

So go ahead and click the Add to Cart button next to the link package that best fits you, and get instant access to this automated link indexing system while the doors are still open.